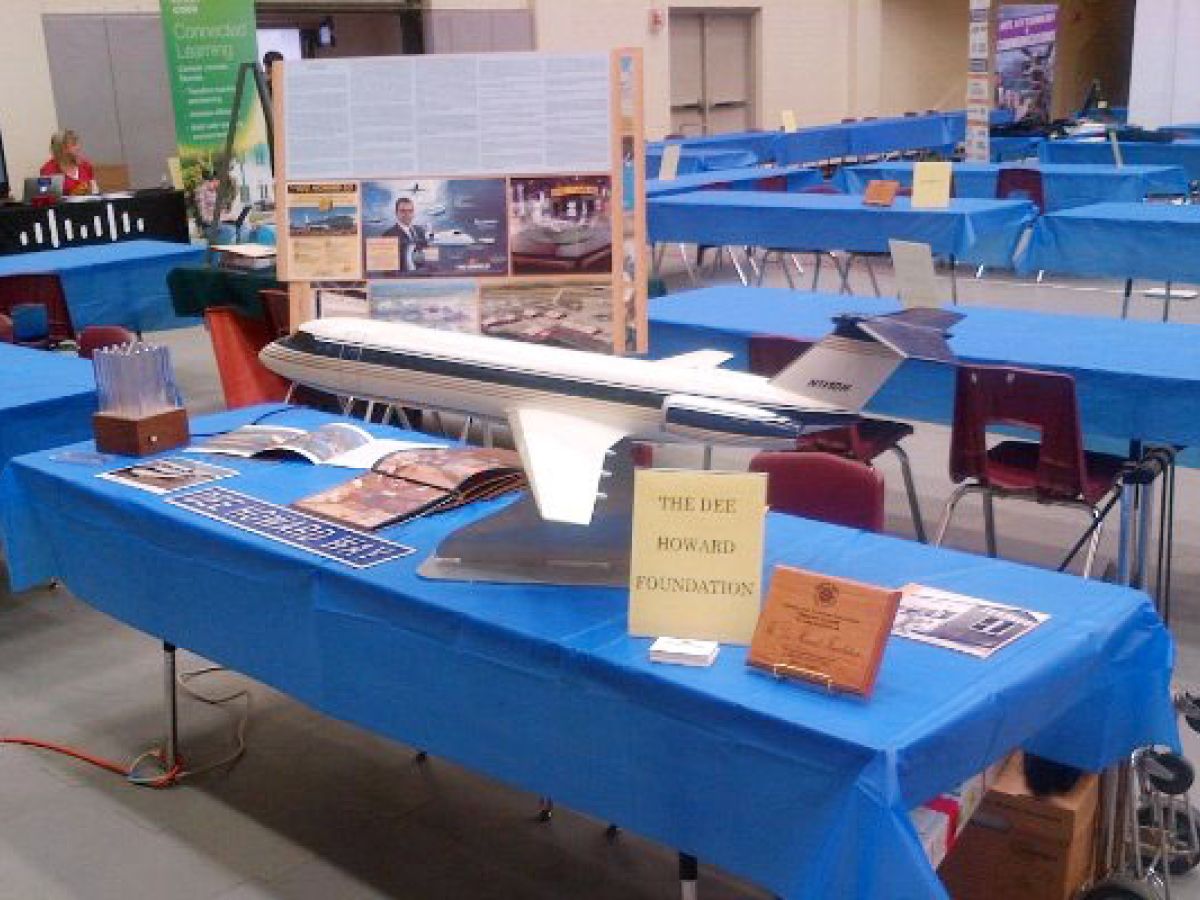 Congratulations to the North East ISD on their 17th Annual Career Expo
As part of the DHF Pre-K thru 12 Initiative, The Dee Howard Foundation was honored to have participated as an Exhibitor in the North East ISD Career and Technical Advisory Council 17th annual Career Expo for middle and high school students.
The event was held on 30 April 2015 at the Blossom Athletic Center in San Antonio, Texas. The purpose of the Career Expo is to inform students of training, educational programs and career opportunities in many different fields.
DHF's focus was on careers in aviation and aerospace (the photo is of the DHF Exhibit booth at the event).
This event is often the first step students have in choosing their career pathway, last year about 1800 students and families participated! The schools tell us that exhibitors are instrumental in providing students with information which will help them determine the pathway they need to take to attain their career goals.
DHF was pleased to have participated in this event and looks forward to more opportunities to inform students of all ages of the opportunities in aviation and aerospace.
Related Posts
---
"Aerospace engineering is an area of rapid growth and tremendous importance to both governmental and private industry sectors."