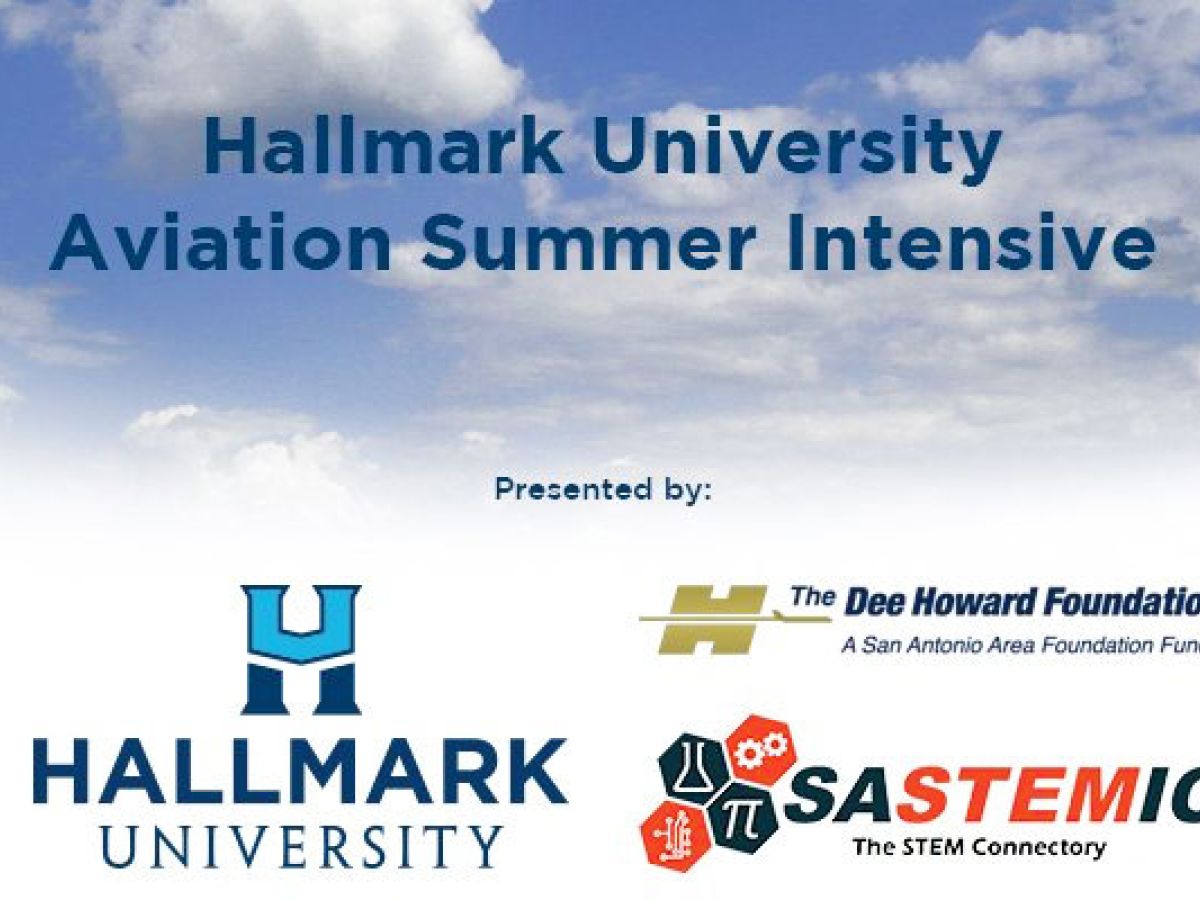 DHF Hallmark and SASTEMIC Launch Aviation Summer Intensive Program
As part of the DHF Pre-K thru 12 Initiative, The Dee Howard Foundation is pleased to join with Hallmark University and SASTEMIC as Program Partners to announce the launch of their first one week aviation summer camp to be held the week of 22-26 June 2015 at the Hallmark campus at San Antonio International Airport.
This first Program will be open to high school students, however, there will be future program offerings available for students of all ages from Pre-K thru 12.
The goal of the Program is to reach out to students in the underserved areas of our community and other students to expose them to the career opportunities available in aviation and aerospace.
This first Program is five days of exploring the aviation fields of maintenance/engineering, flight, and airport operations. The students will experience learning projects in sheet metal, composites, reciprocating and turbine engines, start up a real Boeing 727, taxi a real airplane, learn to fly in a flight simulator, and tour the San Antonio FAA tower and VT Aerospace.
The Program Partners and students wish to thank our Community Partners of this Program, it is through their generosity that this Program will be offered to the participating students at no charge.
The Community Partners for this first Program are: Padgett Stratemann & Co; South Texas Money Management, Ltd; Frost Bank; Jackson Walker L.L.P.; VT SAA; Aeria Luxury Interiors; San Antonio International Airport; and the Texas Wing of the Civil Air Patrol.
To learn more about this program or submit an application, we invite you to visit the program web page.
Related Posts
---
"Aerospace engineering is an area of rapid growth and tremendous importance to both governmental and private industry sectors."