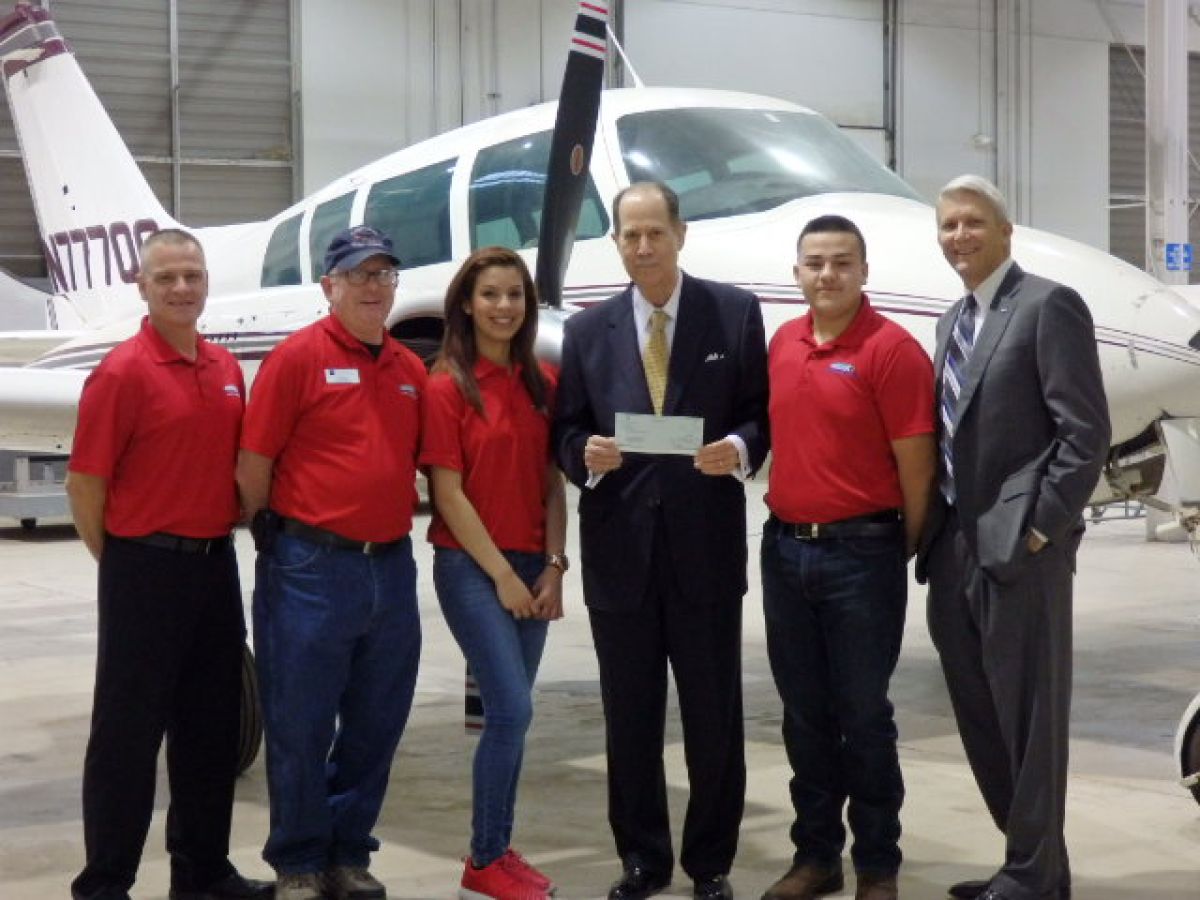 The Dee Howard Foundation Fund awards Grant to Alamo Academies
On 3 March 2015, the Dee Howard Foundation Fund of the San Antonio Area Foundation awarded its first grant under its Pre-K thru 12 Initiative in the amount of $500 to the Alamo Academies-Aerospace Academy.
Alamo Academies is a national award winning, innovative, STEM based instructional model operated by the Alamo Area Academies Inc., a non-profit organization, in partnership with industry, the Alamo Colleges, area high schools and cities providing America's youth with tuition-free career pathways into critical demand technical STEM occupations.
Since inception in 2001, over 1,023 graduates received training utilizing contextualized industry-driven curricula resulting in 95% of graduates entering higher education or high-wage careers in Aerospace, Manufacturing, IT Security and Heavy Equipment.
Pictured above at the presentation of the grant are (left to right): Troy Kettell (Chief Coordinator - Alamo Academies), Harold Dean Heath (SPC Aircraft Technology Instructor), Alexis Lopez (Senior at McCollum High School - Aerospace Academy), Wayne I. Fagan (DHF Chair), Daniel Rodriguez (Senior at Highlands High School - Aerospace Academy), and Olen E. (Gene) Bowman (Executive Director - Alamo Academies).
To learn more about Alamo Academies please visit their website.
Related Posts
---
"Aerospace engineering is an area of rapid growth and tremendous importance to both governmental and private industry sectors."