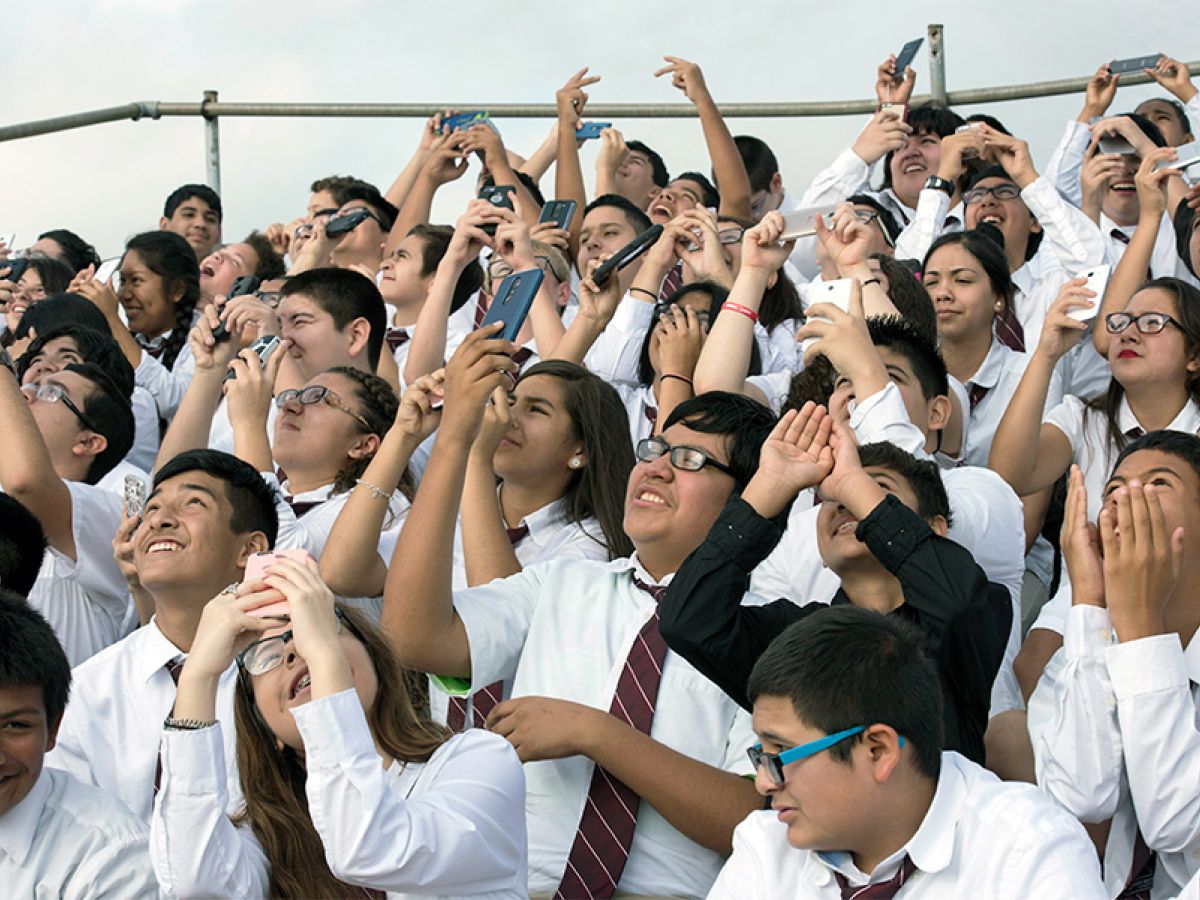 DHF and SAISD launch aviation and aerospace collaborative
On 18 October 2016, The Dee Howard Foundation (DHF) and the San Antonio ISD (SAISD) launched their aviation and aerospace collaboration at Rhodes Middle School. The collaborative is a pilot program with the goal to, over time, expand to other middle schools within SAISD and to other school districts in the San Antonio area.
Assisting at the launch of this initiative were San Antonio AirLife and members of the Tex "Hill" Squadron of the U.S. Air Force Civil Air Patrol (CAP).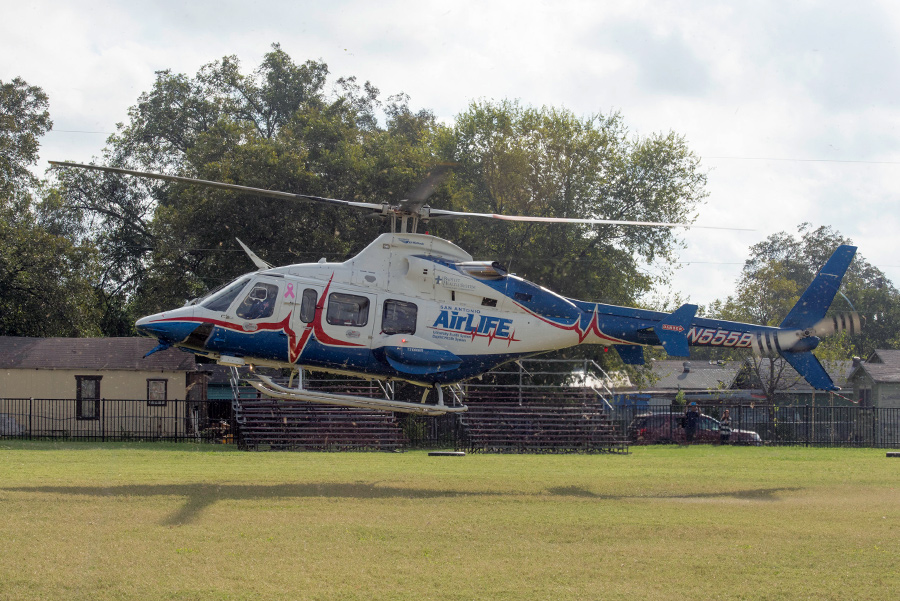 Photos in this article include students watching the AirLife helicopter arrive, viewing the helicopter up close and learning more about its capabilities from its crew, and receiving instructions on a flight simulator from a CAP cadet. A fun day was had by all.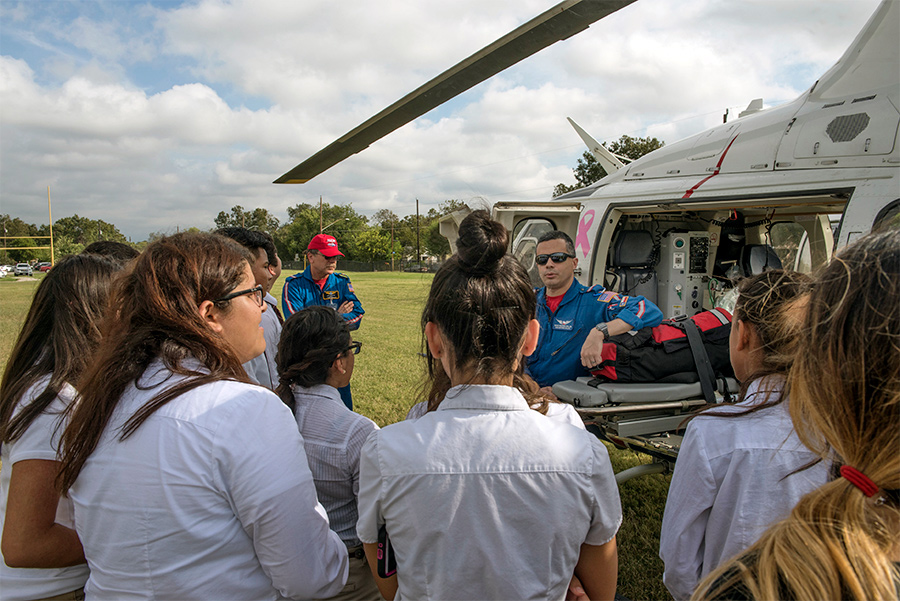 The program covers the entire school year and is incorporated as part of the STEM curriculum during the school day. It includes hands on experiences at the school, field trips to aviation and aerospace facilities both within the San Antonio area and outside of San Antonio (including NASA), and guest lecturers. The program also incorporates the expertise of industry professionals in the learning experience.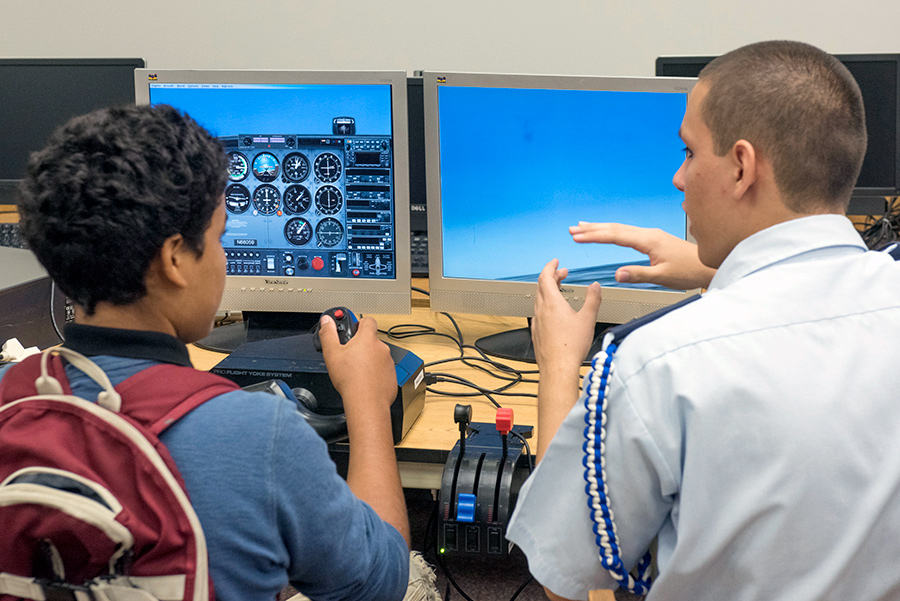 To learn more about the program we invite you to view the newscast of the launch.

Funding for this and other DHF Pre-K thru 12 Initiatives is provided from the proceeds of the San Antonio Aviation and Aerospace Hall of Fame Dinner, whose mission is to Honor San Antonio's Aviation and Aerospace History and to Nurture our Innovators of the Future. The next Hall of Fame event will be held on 30 March 2017,we hope to see you there. Any questions concerning any of the DHF initiatives or the Hall of Fame should be addressed to Christina Martinez at (210) 758-3435 or This email address is being protected from spambots. You need JavaScript enabled to view it..
Thank you for your interest and support.
Related Posts
---
"Aerospace engineering is an area of rapid growth and tremendous importance to both governmental and private industry sectors."