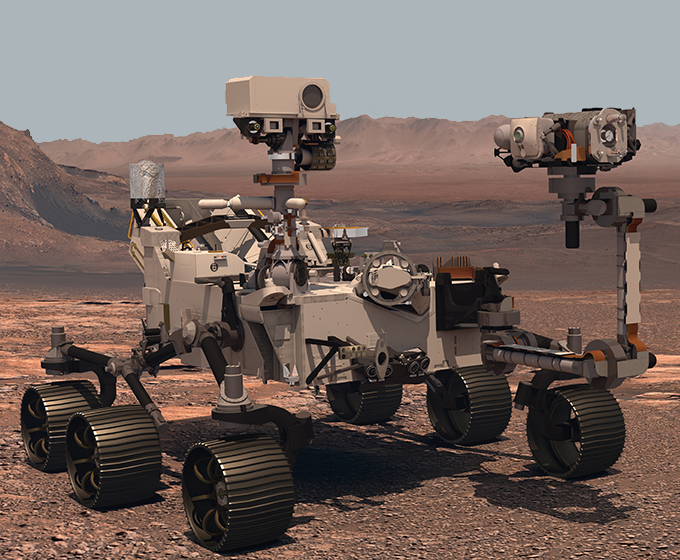 How hypersonics research at UTSA will propel Mars missions and more
FEBRUARY 25, 2021 — UTSA's vision to become a premier national research institution will soon get a blast in that direction thanks to important hypersonics research taking place on campus. Under the direction of Chris Combs, Dee Howard Endowed Assistant Professor in Aerodynamics in the Department of Mechanical Engineering, UTSA is nearing the completion of a state-of-the-art, multi-million-dollar wind tunnel funded by the university.
Officially known as the UTSA Mach 7 Ludwieg Tube, the device will be able to conduct hypersonic-related research with speeds over 2,500 miles per hour. Combs's expertise in hypersonics has recently generated inquiries from the media to comment on how this science impacts NASA's current mission to Mars and the landing of the Perseverance rover.
"It's hypersonics. That's what's involved with making this landing happen and that's the type of research we specialize in with my hypersonics lab at UTSA," Combs said. "So when any kind of spacecraft coming from Earth hits the Mars atmosphere, it's moving at hypersonic speed, which creates several challenges entering an atmosphere that fast, which is compounded by the significantly thinner atmosphere of Mars compared to Earth."
Related Posts
---
"Aerospace engineering is an area of rapid growth and tremendous importance to both governmental and private industry sectors."