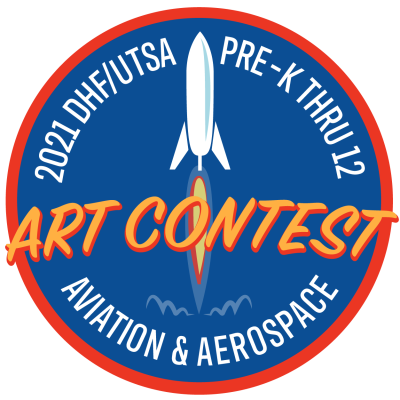 Future of Flight Art Contest Press Release
San Antonio, Texas— In 2020 the Dee Howard Foundation in partnership with UTSA launched The Dee Howard Foundation/UTSA PreK- 12 Aviation and Aerospace Art Contest with the goal of inspiring young innovators to depict their vision of a human mission to Mars. In it's first year the art contest drew hundreds of students from across the San Antonio Area and beyond and had 19 different school districts and charter networks participate. 
On October 24th, 2021 the foundation launched its newest contest with the theme, The Future of Flight. "For this year's contest, we are asking young people to use their imaginations to create art that explores what flight might look like in the next 20 years. There have been amazing innovations in flying technology just over the last 100 years. We can't wait to see what amazing pieces of art are inspired by this year's theme", said Christina Martinez, Executive Director of the foundation. 
The foundation has nominated and selected Olga Custodio, USAFR Lt. Col. (Ret) AA Captain (Ret), to serve as this year's Honorary Mission Commander, "I am honored to be supporting the Dee Howard Foundation in this capacity, especially stepping in after the esteemed Dr. Bernard Harris." – Olga Custodio 
All educators from Bexar, Atascosa, Bandera, Comal, Guadalupe, Kendall, Medina, and Wilson counties are invited to participate. 
Learn more about the 2021 Dee Howard/UTSA Pre-K thru 12 Aviation and Aerospace Art Contest.