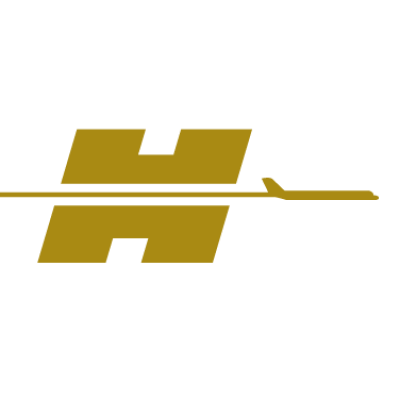 DHF Announces Newest Slate of Officers
FOR IMMEDIATE RELEASE: October 8th, 2021

Contact: Wayne Fagan
Chair, The Dee Howard Foundation
This email address is being protected from spambots. You need JavaScript enabled to view it.
Dee Howard Foundation's newest slate of officers will support growth and expansion of organization's innovative educational mission.

Wayne Fagan, founder and first board chair, to pass the leadership of DHF to a transformative team.

San Antonio, Texas — Bianca Rhodes, President and CEO of Knight Aerospace, has been elected by the DHF Board of Directors to succeed Wayne Fagan as Board Chair and President of The Dee Howard Foundation .
"December 31, 2021 will be my last day as Board Chair and President of The Dee Howard Foundation," said Wayne Fagan, founder and outgoing Board Chair.

"Dee's family and I are grateful to have had the opportunity over the last several years to work with our board, advisory council members, and community partners to carry on Dee's legacy of excellence and innovative leadership," he added.  "We are especially grateful to and proud of our incoming slate of officers. They are an exceptional group of proven community leaders committed to our mission and all of them are in a great position to leverage their skills and talents for the benefit of the foundation and the communities we serve."

"I know that Bianca will be an outstanding Chair. She brings with her a long list of accomplishments, community service, a strong financial background, and a deep commitment to the mission of the foundation. It has been my great honor to have had the opportunity to collaborate with so many of you, thank you all for your service to our community" said Wayne Fagan.

In addition to Bianca Rhodes, the other incoming officers of the foundation are:

   Vice Chair: Tyler Schroeder, Manager, State and Local Government Operations at Boeing;
   Executive Vice for Academic Affairs: JoAnn Browning, Ph.D.,P.E., Dean of The College of Engineering and Integrated Design at the University of Texas at San Antonio (UTSA);
   Vice President: Timothy W. Strawther. Lead Executive, San Antonio, Texas, Lockheed Martin Corp.
   Treasurer: - Director, MS in Accounting Program. University of the Incarnate Word (UIW); and
   Secretary Dan Gonzales, Vice President ,Business Development ,Military and Energy Sector, StandardAero.

Launched in 2013, the Foundation has partnered with seven area school districts, a public charter school, and Pre-K 4 SA to date. In the process it has engaged over 4,500 students through an array of aerospace and aviation-based programs, such as the development and integration of aeronautical STEM curriculum and project-based learning, field trips to NASA and local civilian and military venues, virtual and in-person presentations by local, state and national aerospace experts and leading aeronautical STEM educators, and the development of an aircraft build program at Southwest High School.

In July of 2021 the foundation hired its first staff member and Executive Director Christina Martinez.

"I'm very excited to have the opportunity to learn and grow from the leadership of Bianca and the rest of the board officers. We have a slate of very talented professionals and that is exactly what we need to take the organization to the next level." said Martinez.

The Mission of The Dee Howard Foundation (DHF) is to honor San Antonio's aviation and aerospace history and to nurture our innovators of the future. We seek to inspire, challenge and empower innovators in these fields while helping to train a skilled workforce for the San Antonio, Texas region while being open to expanding our programming beyond this region in the future. Our educational focus is primarily on Pre-K thru 12 underserved students and first-generation college students through the DHF Pre-K thru 12 Aeronautical STEM Pathway Initiative.