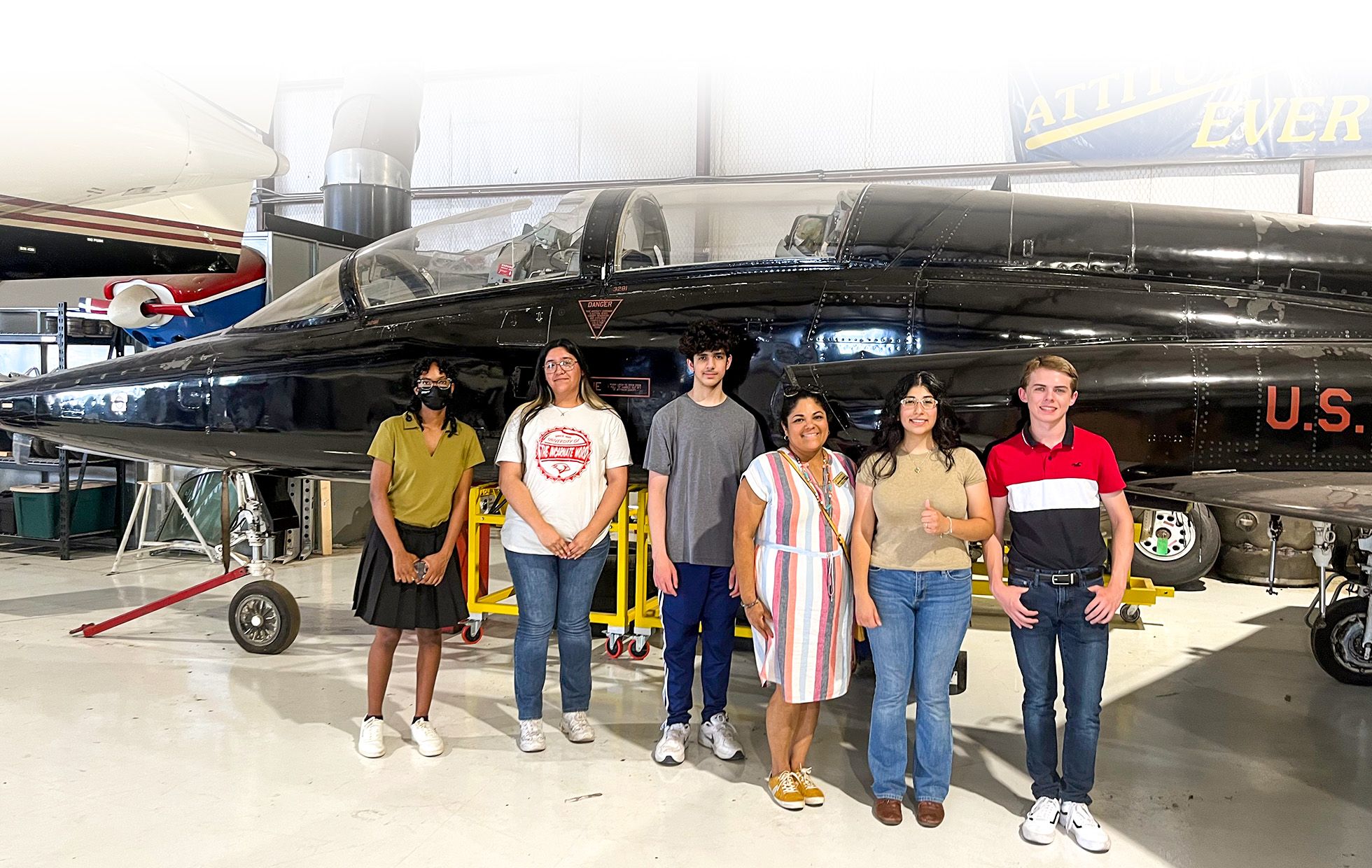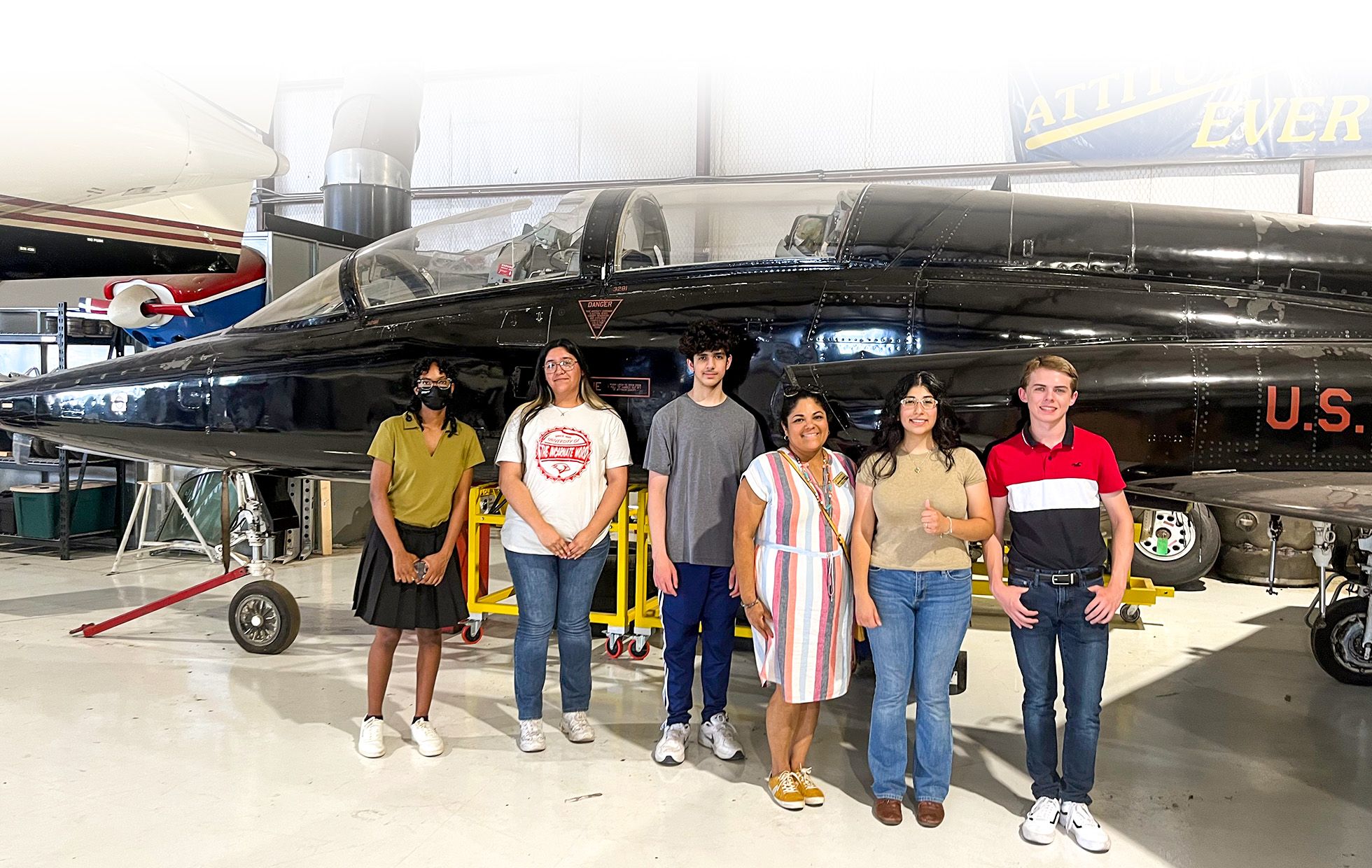 Almost 10 years ago, Wayne Fagan had a dream…
He dreamt about a nonprofit that honored his former boss and friend, Dee Howard. And he wanted a way to make sure that young people across San Antonio had the opportunity to see Aviation and Aerospace up close.
We've made great progress over the last year and believe that Dee would be proud of the work that's been done. Our 2022 Aviation and Aerospace Hall of Fame was a huge success!
Check out the full event video.
The Annual Aviation and Aerospace Art Contest had over 2,000 students participate. We had a ton of fun at The San Antonio International Airport, recognizing contest winners and giving out Art Educator Stipends. Some families have told us it was the first time they had ever visited the airport, and another said it was the most fun event they had ever been to.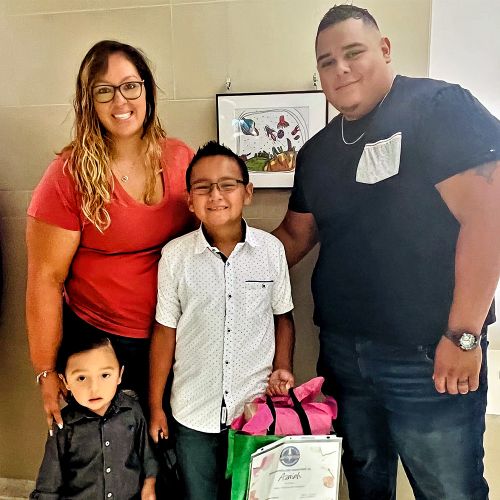 This summer, we launched the Dee Howard Aerospace Summer Internship, where we hosted five high school students. They launched a TikTok and Instagram account to help spread the wonderful world of Aerospace to GenZ.
There's no shortage of work for us here in San Antonio. We are busy connecting the dots, with hundreds of high-demand, high-wage aerospace jobs, and new K-12 Aerospace programs.  We have the incredible privilege of being right at the intersection of K12, Higher ED, and Industry. And we take our responsibility very seriously.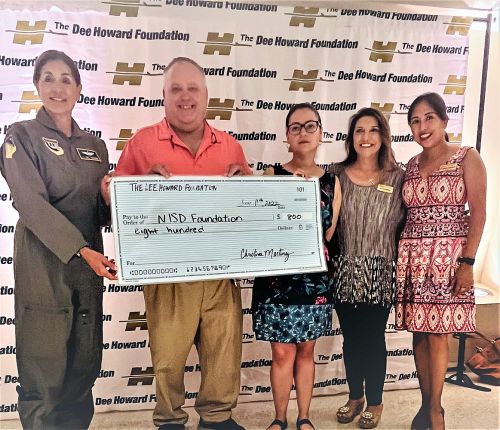 Our board is focused on and asking all the right questions about outcomes that change the lives of young people forever.  We have some big plans on the horizon, and will have more details soon.  But until then, we ask that you continue to support us by inviting us in, collaborating with us, and, if you can, donating.
Christina Martinez | Executive Director
The Dee Howard Foundation
Capital Factory at Tech Port
3331 General Hudnell Dr.
San Antonio, Texas 78226
C: 210.758.3435
This email address is being protected from spambots. You need JavaScript enabled to view it. l www.deehoward.org