A part of San Antonio's proud aviation History
No video selected.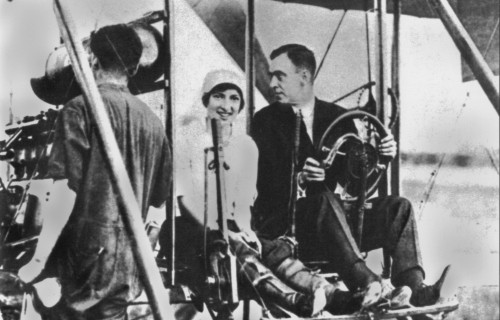 Pictured above in San Antonio is John Frost (great uncle to Tom C. Frost, current Chairman Emeritus of  Frost Bank) with Marjorie Stinson. During World War I, First Lieut. John Frost was awarded the Distinguished Service Cross for extraordinary heroism in action in attacking a formation of Fokkers.
Published: Monday, 08 June 2015
About the Author

Co-founder and Chair of The Dee Howard Foundation, Wayne entered the private practice of law in San Antonio in September 1969 and met Dee Howard in 1970. Wayne served as Dee's personal attorney from 1970 to 2007, outside General Counsel of The Dee Howard Co. (DHC) from 1970 to 1988, Senior Vice President and General Counsel of DHC from 1988 to 1990 and member of the Board of Directors and Executive Committee of DHC from 1988 to 1992.
This email address is being protected from spambots. You need JavaScript enabled to view it.